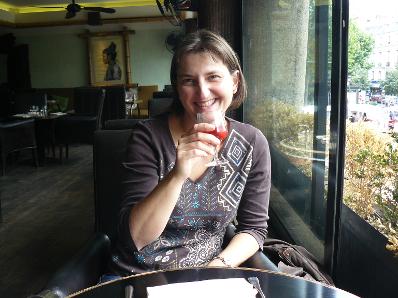 01843 585 112 07814 858 712 pernotvirginie@gmail.com
I will be the person organizing and teaching your French course.
I am
- a French native speaker
- a fully qualified French teacher (French and UK teaching diplomas)
- an experienced French language teacher
- an excellent French tutor (for GCSE/IGCSE, AS/A2, IB, BA or DELF and DELF exams, holiday or
conversation courses).
I was born in the Eastern part of France (Bourgogne-Franche-Comté region). I studied to become a

French and English teacher at the University of Besançon and I gained UK teaching qualifications at
Canterbury Christ Church University and the University of Kent .

I taught in secondary schools in France, at Universities in Poland and for a private company in China
before coming to the UK more than 15 years ago.

Since my move to Ramsgate, I have taught in primary and secondary schools, Adult Education centers,
local Universities, as well as for companies and councils.

I have trained primary and secondary teachers, I have taught to BA, IBM students and I have tutored for a
variety of exams and purposes (GCSE/IGCSE, AS/A2, IB,BA or DELF exams, grammar courses, holiday
courses, or conversation courses), as well as for specific jobs.
"You are a talented and committed teacher, able to use a range of techniques and insights to make the language come alive. You are able to build on my interests and develop a curriculum around that, which I really admire. I strongly commend your work." Professor Linden West - PhD FRSA - Director of Research Development - Canterbury Christ Church University
"Virginie is a very intelligent, talented and gifted teacher. She is very patient and she has the ability to ensure that each lesson is delivered with excellent humour, but at the same time she can maintain structure in an informal way. Thank you Virginie!!" G.S. UK immigration officer